Metal Pay, the floor has been found!
I am thinking of starting a new "Simple Charts" series, I'll see how it goes and if it picks up I'll continue posting chart analysis. This series will help break down the basics of Technical Analysis and give a little info on the project behind the chart, it's not investment advice but an educational tool you can use to further your investment strategy.
We'll start with Metal Pay, I really like the idea behind Metal Pay a simple payment app bridging the gap between Cryptocurrency and Fiat. Metal Pay allows you to send money instantly via there gorgeous app, you can pay with Cryptocurrency or Fiat and the bonus… they pay you for paying, you earn there cryptocurrency Metal.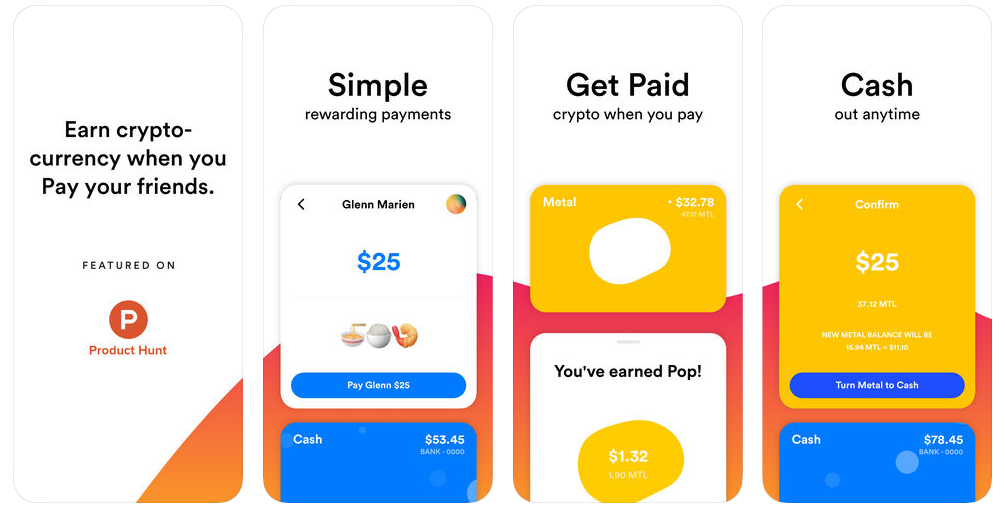 Click here for larger image
If you're in the United States and have an Apple device go check out there app, and tell your friends!
Now for the chart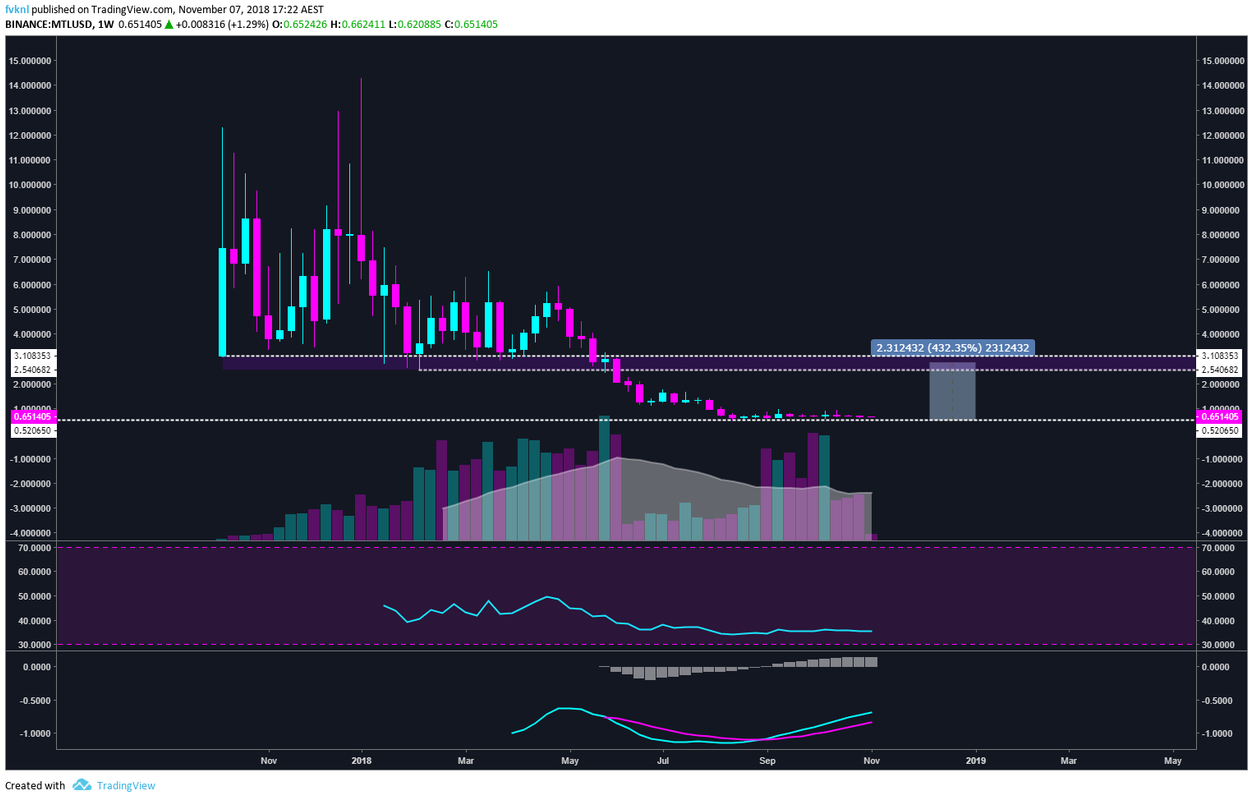 Click here for larger image
There's a few signals which indicate that $MTL has found it's bottom and the bears have lost strength, they're as follows.
* Since late July you'll notice the sideways movement along the lower trendline.
* The last 3 weekly candle have increasing volume yet the candles have had no significant downward move.
Metal is now in a consolidation phase, people are accumulating $MTL awaiting for the price action to break. $MTL's next significant point of resistance is a decent 430% away between the $2 to $3 range. The accumulation is bullish and the upwards momentum of the MACD also signifies this bullishness. For those unaware the MACD is the 3rd portion of the chart at the bottom.
---
Thanks for taking the time to read my article, help me out by donating and feel free to join any of the quality exchanges below with my referral links.
BTC:
3J9KJuC3BU7VzMyMegsHPAxu4sXvZwTfxk
ADA:
DdzFFzCqrht1GmkRMxkbKGqynsE4QRjYLbQ9SraJjP5Sj51tDc6iphbWjJRCxLZRZ885tF7jfXXYnfz6VCmVwQNxScVgdSwTZPMW1sGG
XTL: Se4KBWBqJaTMEYvMwS8b5nZaQ2USWzs3nG5FknM1fEqz8XRq56dPxA45e6entubkHh31N4Pos48cAbdJVEFQZF7w1US2bMHKk
Get your cryptocurrencies from…
💲 Coinspot (for Australians): https://www.coinspot.com.au?affiliate=CH9W5
🤑 Binance: https://www.binance.com/?ref=10879807
💰 Kucoin: https://www.kucoin.com/#/?r=1y71c
👏 Cryptopia: https://www.cryptopia.co.nz/Register?referrer=fvknl
---
This is not financial advice, I'm just a stranger on the internet.
---